Note Metastock Users prior to Metastock 15
Metastock has introduced a new process to create Custom Lists to give more flexibility in controlling groups of stocks that you may want to monitor.  This also affects the way to view a chart of a stock.  Previously you when to Tools then Open to view a chart or from your Favourites.  The best way in the new version of Metastock is to create Custom Lists to then be able to select a Chart to view.
Metastock 15, Metastock 16 and Metastock 17
Select the Power Console icon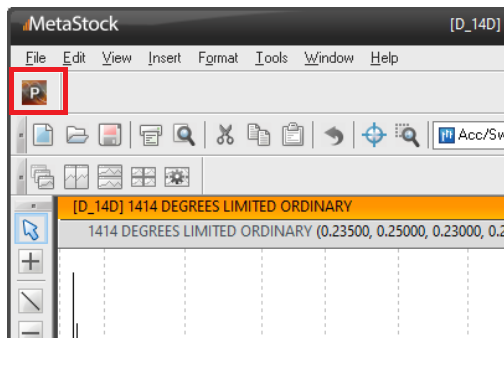 To start, next select the Chart button.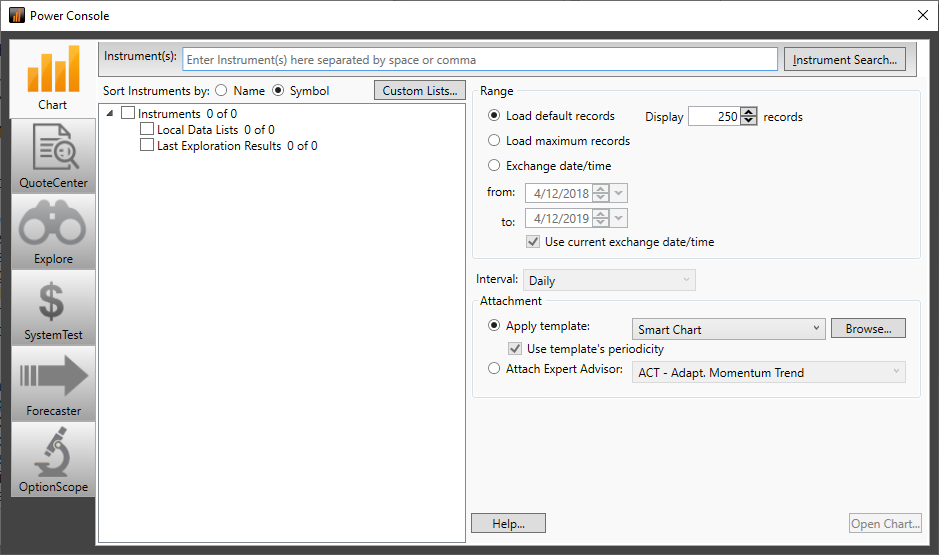 Right-hand click on the Instruments folder then select Manage Custom Lists…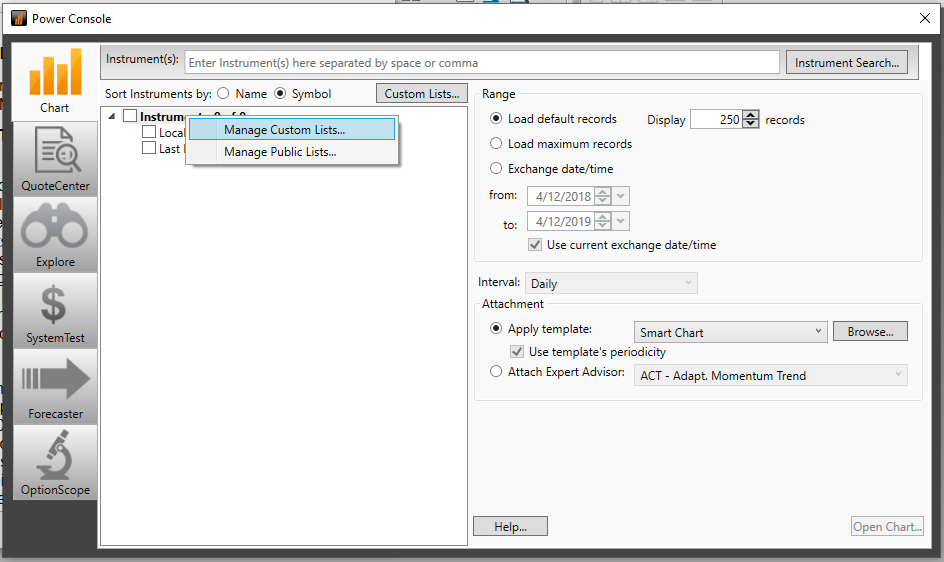 The next screen allows you to add stocks to a list.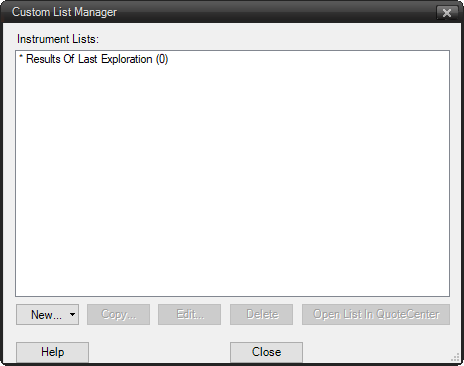 Click on the arrow next to New…

and then Local Instruments.  This is to select files that are on your local hard disk.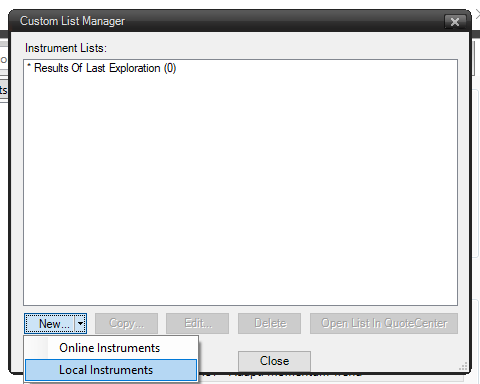 Add a List Name.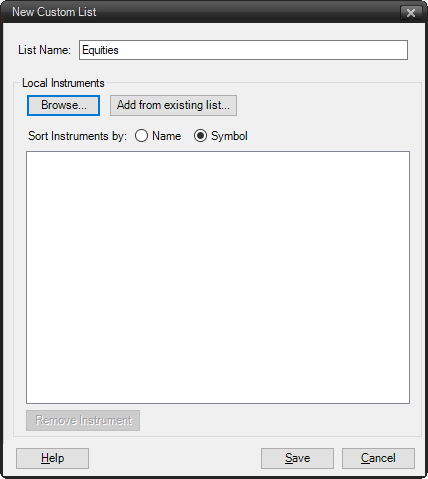 Then Browse to your folder that contains the stock files.  Normally C:\shares\asx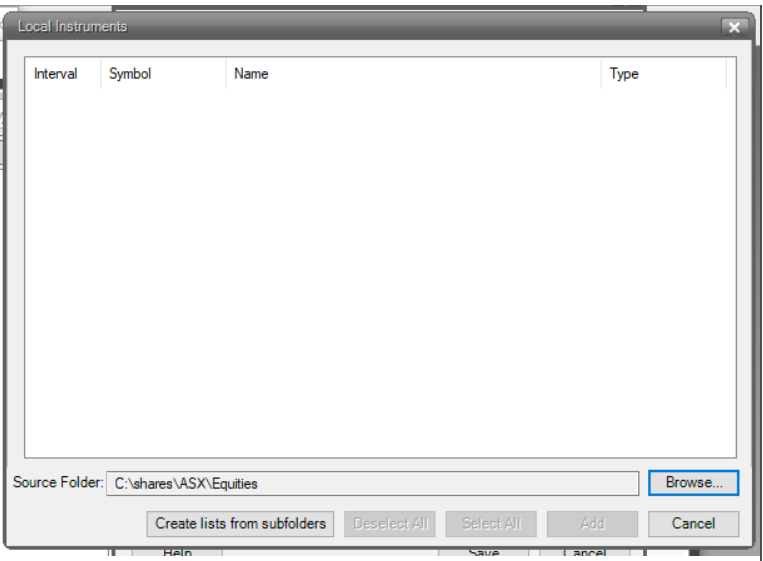 The Select Folder.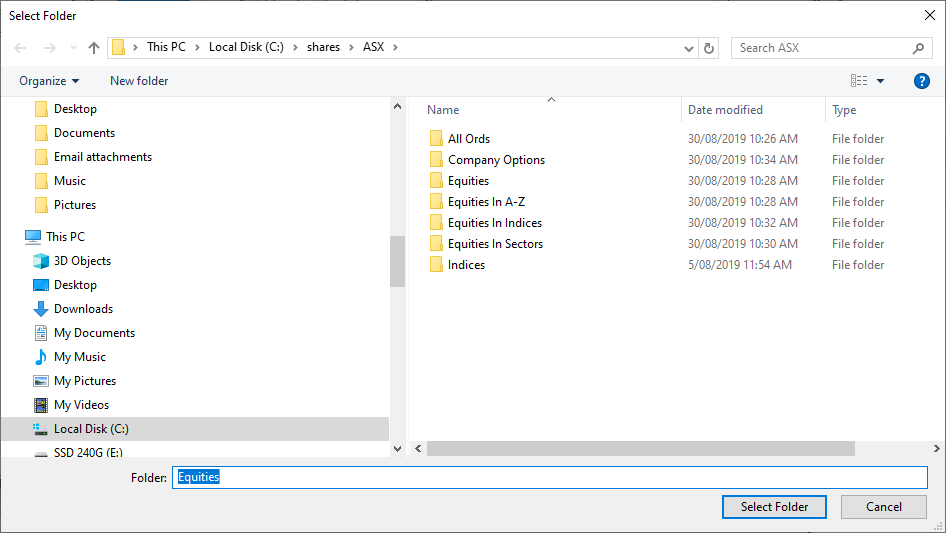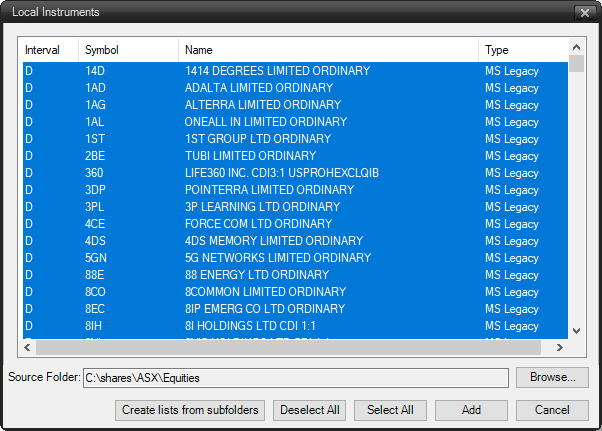 Then select Add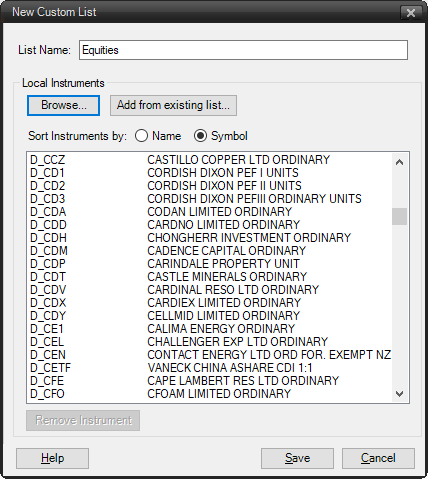 Then Save
You will now have a list of all the stocks in that folder.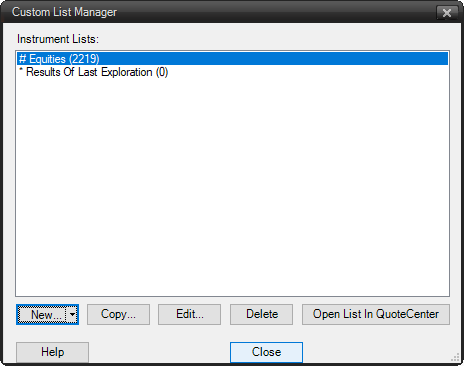 To view a  chart, select one chart which will place a tick next to it.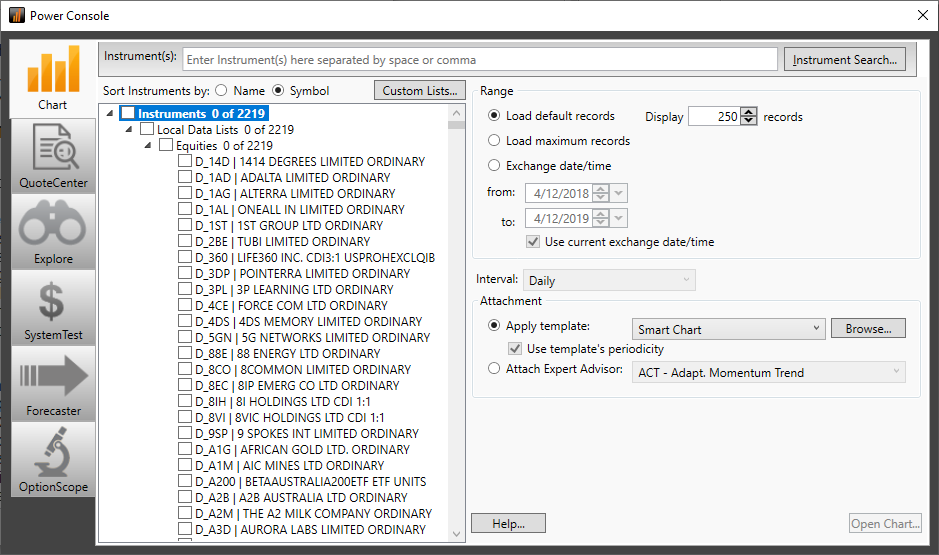 Then Open Chart