Create a new Favourite/WatchList Custom List
Open a chart
Right hand click with your mouse to select Add to Custom List…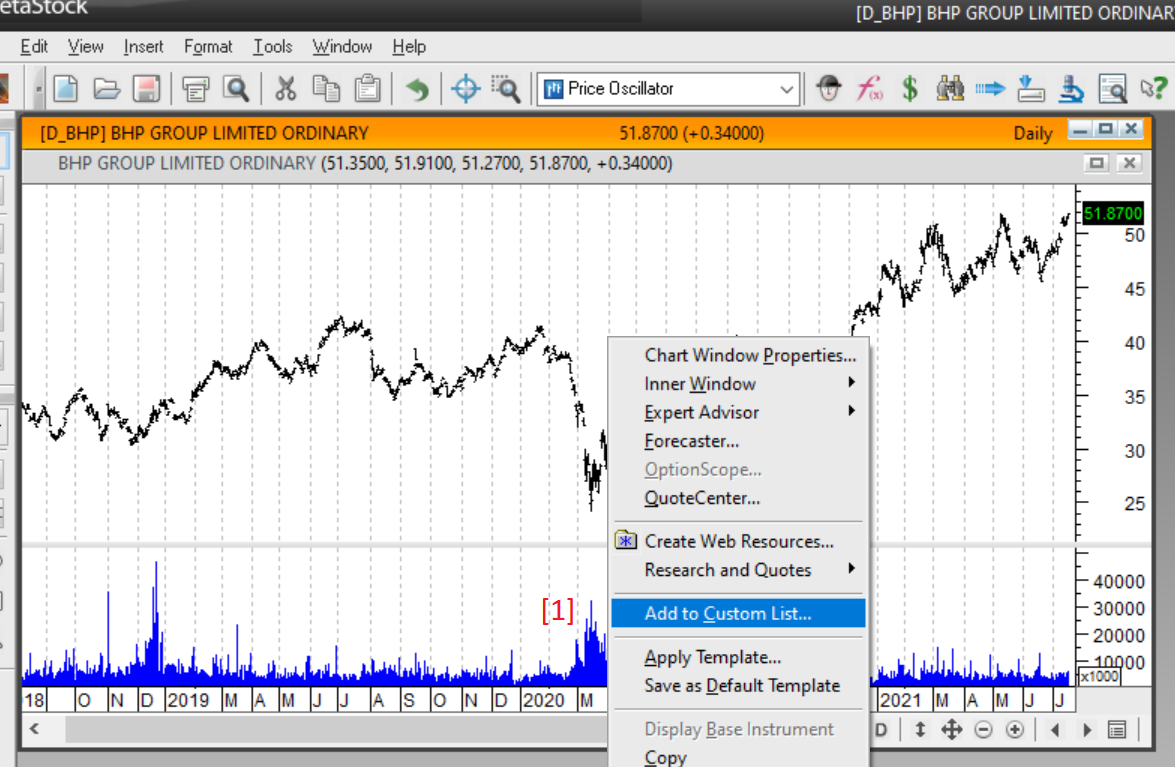 Select Create New [2] then OK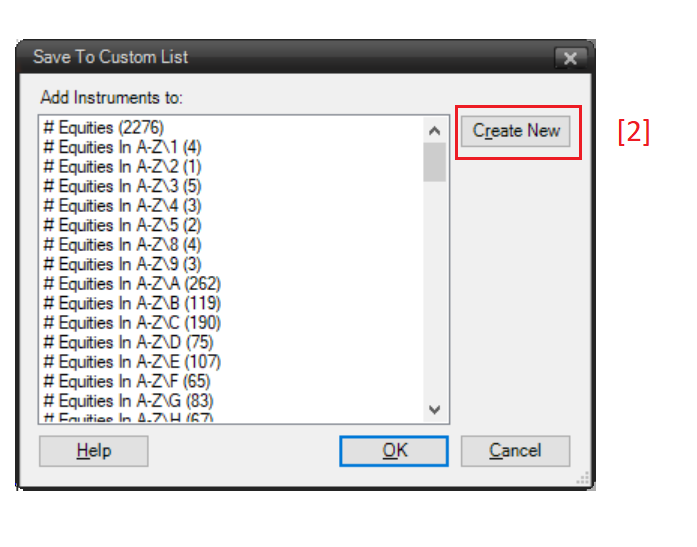 Add a Custom List Name and select Create [3]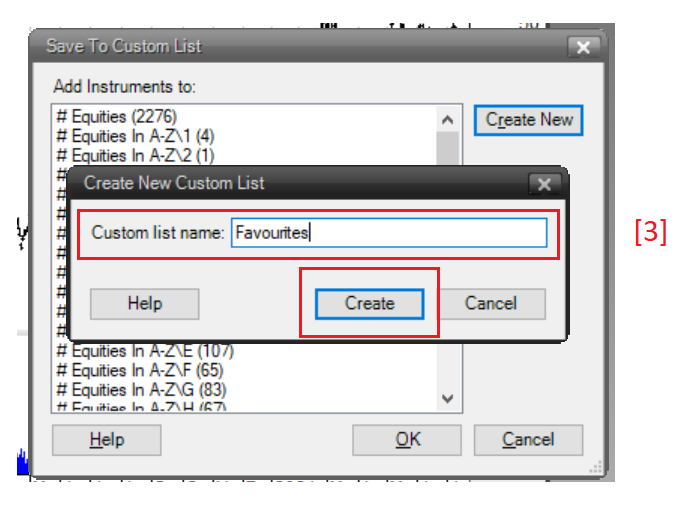 Then OK [4]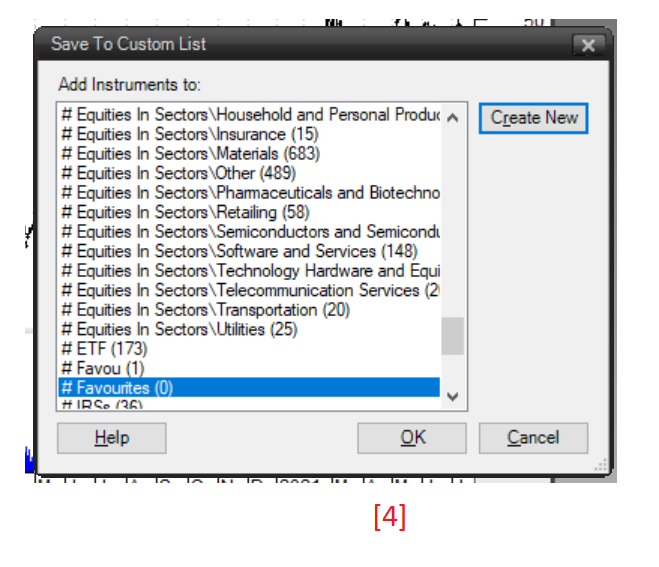 How to add to the favourites custom List
Open the chart you wish to add to a list.
Right hand click with your mouse to select Add to Custom List…[1]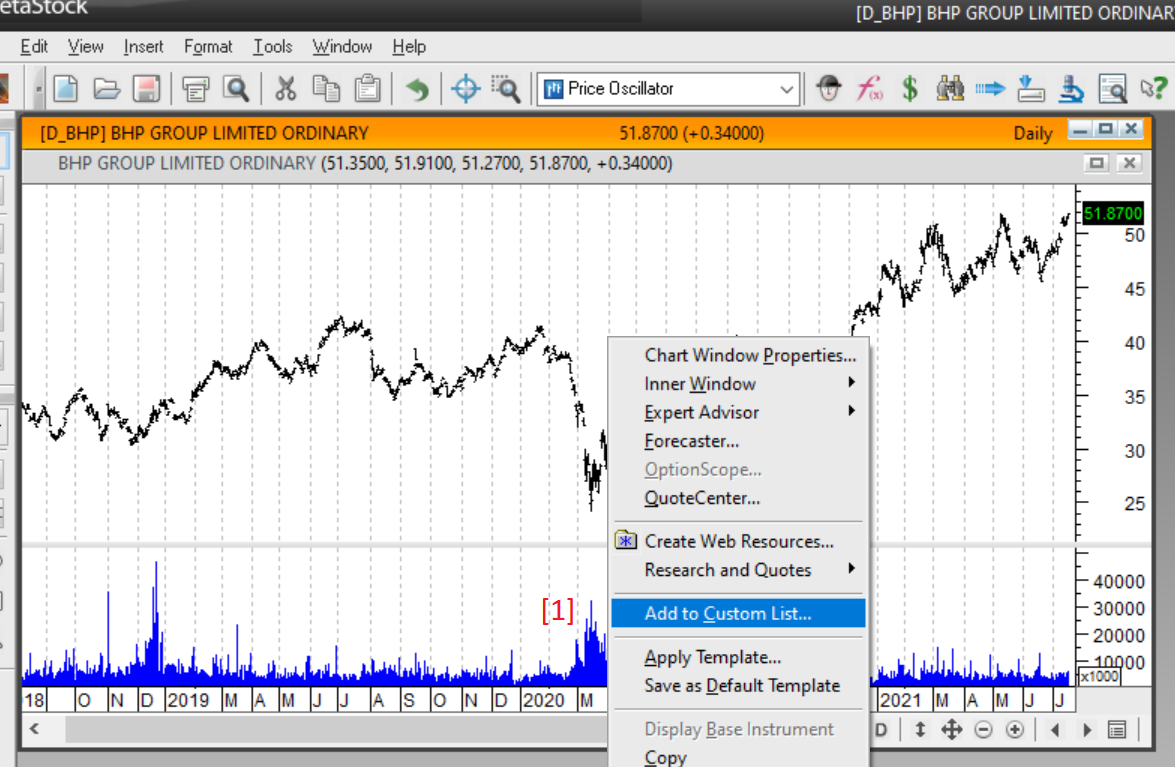 Select the Custom List to add then OK [2]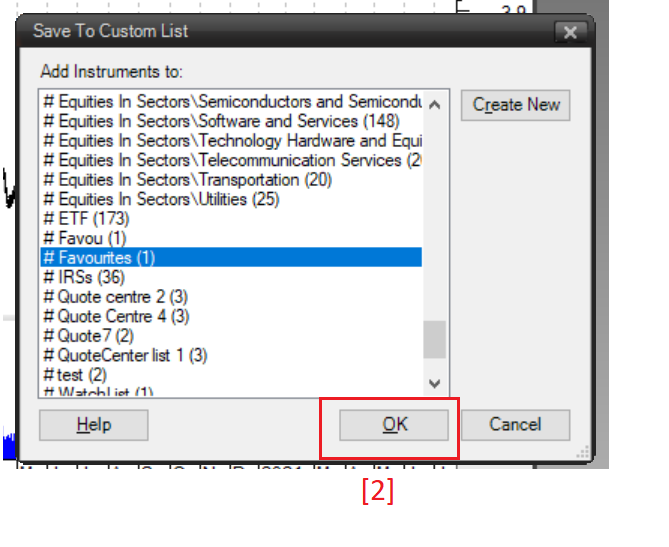 How to view your Favourite List
Click on he Power Console and select Chart.  Scroll to your to Favourite list that you created.
Click on the triangle to expand the list.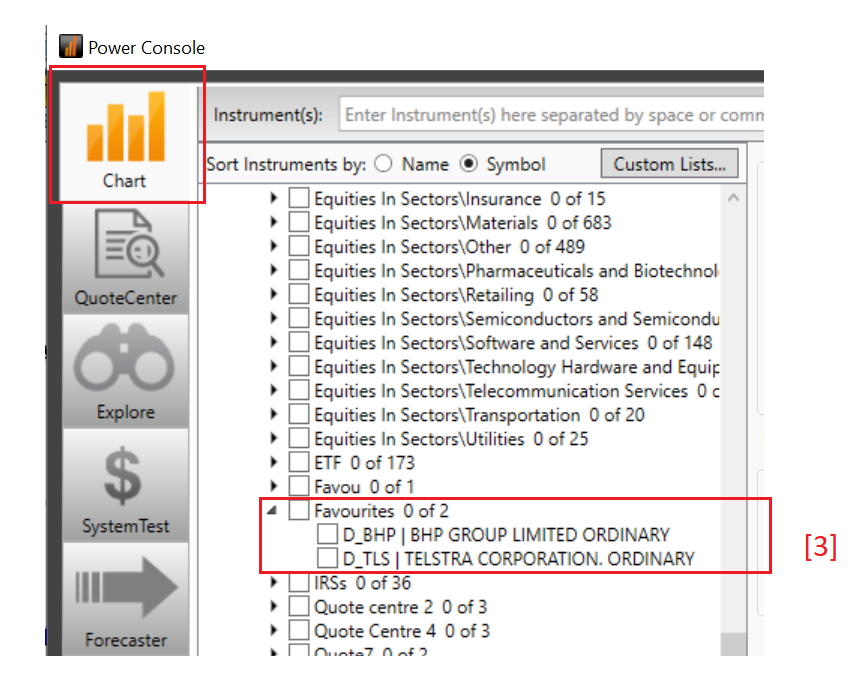 How to delete from your Favourite List
Using the Power Console, select the Chart button then Custom Lists…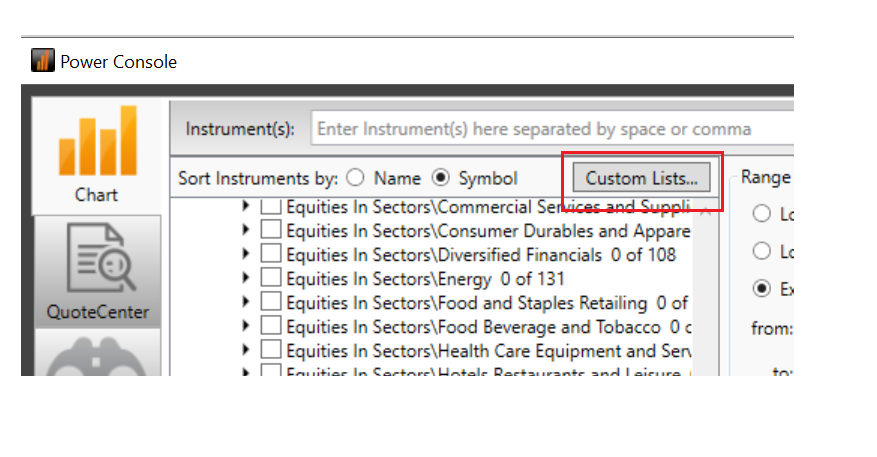 Scroll to your list and double click to open.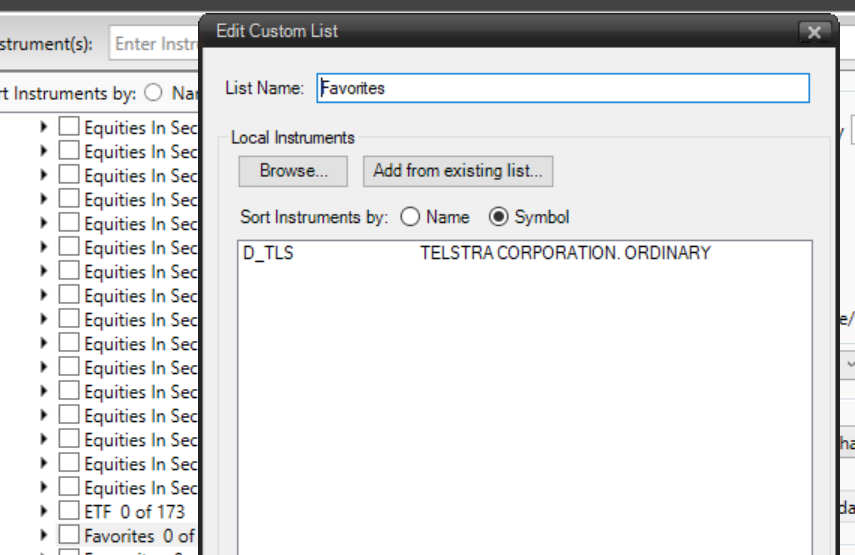 Select the Symbol, click Remove Instrument then Save.