Proper configuration compliant with Thomson Reuters Eikon
Step1
In Windows search for Internet Options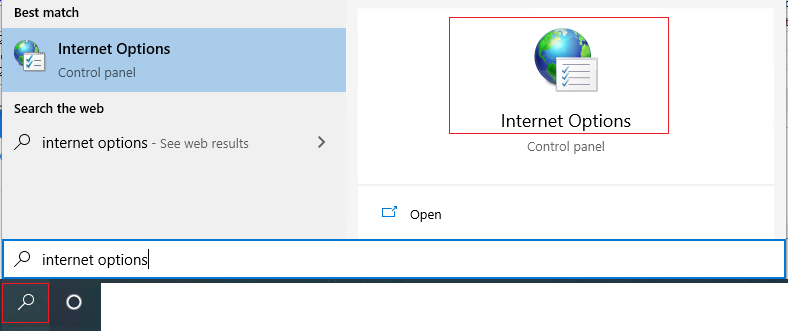 Internet Options. Make sure "Delete Browsing History on Exit" is un-checked. Ensure that the Disk space to use is 250 MB or more.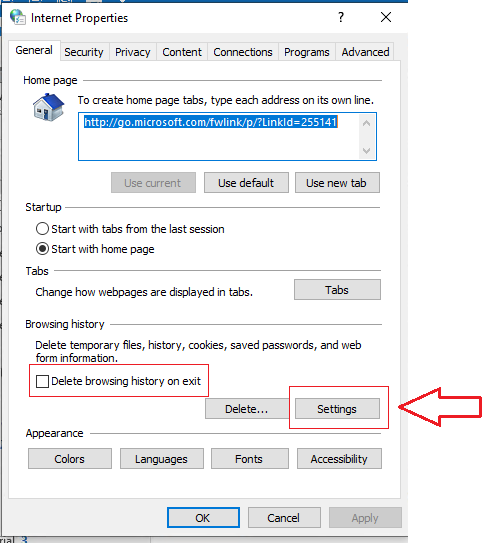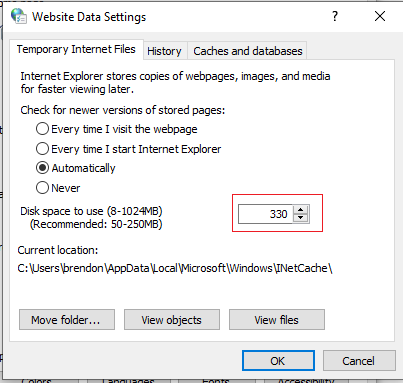 Step 2
Click on Security tab then Trusted Sites. Set the security level to Medium then click the Sites button and add the trusted sites for the entries listed below. The Require Server verification (https:) for all sites in this zone will have to be unchecked to add the sites.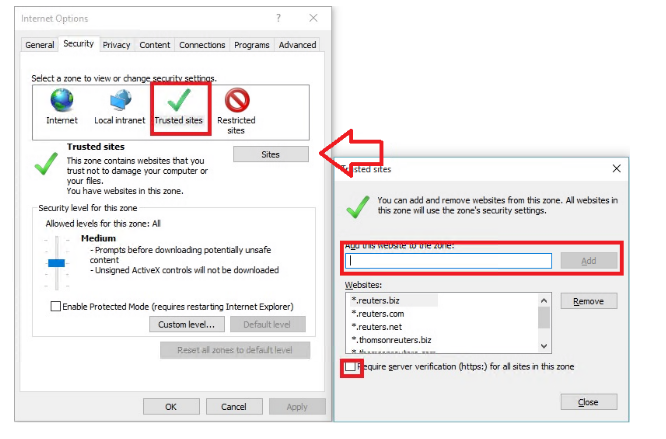 *.refinitiv.com
*.refinitiv.biz
*.refinitiv.net
Step 3 Click on Connections tab then LAN settings. Make sure that "Automatically Detect Settings" is unchecked.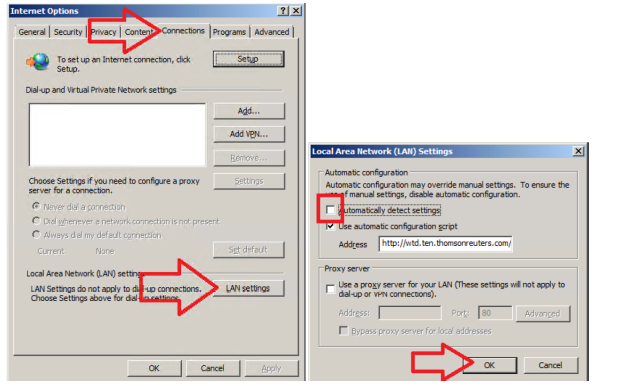 Step 4
Click on Advanced tab and make sure that both "Use HTTP 1.1" and use HTTP 1.1 through proxy connections" are checked. Also remove any check marks in the 3 "Check for…" settings. Ensure the SSL 2.0 is also un-checked. Also ensure that "Empty Temporary Internet Files folder when browser is closed" and "Do not save encrypted pages to disk" are unchecked. Please ensure that "Use SSL 3.0" and "Use TLS 1.0" are checked. Click Apply then click OK.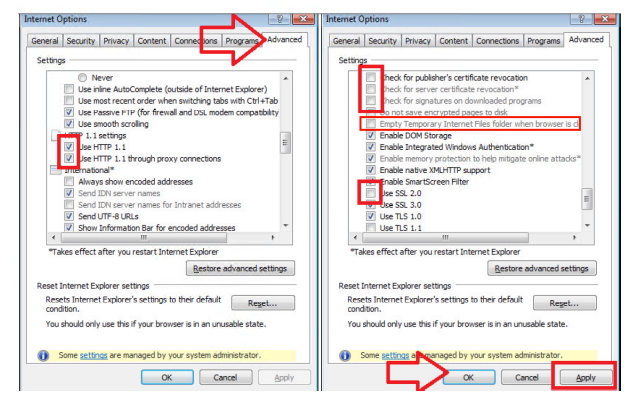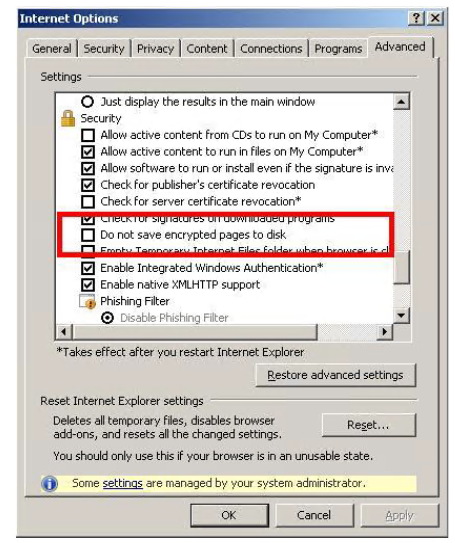 Step 5
To make sure that ALL the changes persist, close ALL your web browsers then start Metastock  again.
NOTE: In the event that the changes are not allowed due to system policy, please contact your local IT / Network Admin to have this configured for you