When I open a chart in Metastock it is not up-to-date
This will be related to the DataDirector3 programme that downloads the daily stock data
Check the settings for DataDirector3
It is possible that if your data subscription expired that the Download settings for DataDirector3 will be disabled.  These need to be enabled again to download the latest data.  The Download column determines what data is downloaded to what directory/folder.  Tick which folders need to be updated.
To start DataDirector3 select the icon on the your desktop.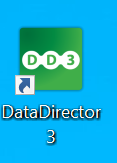 Click to open DataDirector3.
The first column indicates what Data Directories you can download. For example, ticking ASX Equities all in one directory will download the full history and update daily.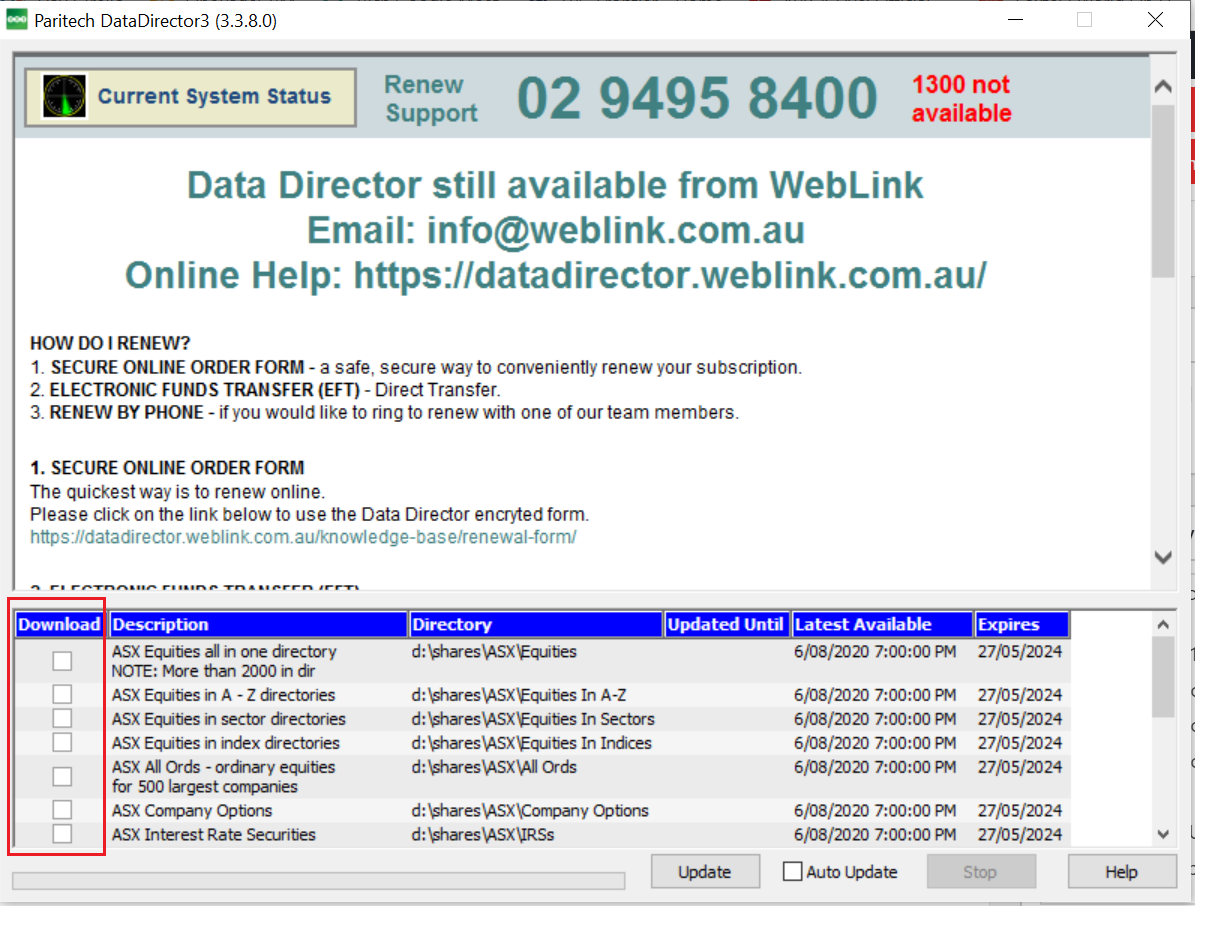 2. Please tick in the Download column which folders you wish to download.
Example of folders that are selected with a tick.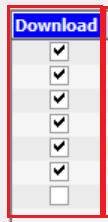 3.  There will be a message to delete the current data.  That is OK as a full history will be downloaded again.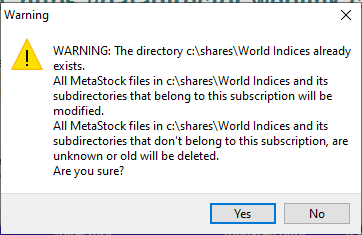 4. Next, click on the Update button to start downloading the data.
Understanding the Data Director screen
(1) Download Tick the data feeds that you wish to download.  Your list of data feeds will depend on what you have subscribed to.  If the data feed is not selected it will not be downloaded.
(2) Description The name of the data feed.
(3) Directory What directory the data is stored to. This is where you need to open the files in Metastock or other programmes to view your stocks.
(4) Updated Until.  This is the date of the files that are on your local system. Green means it has been download.  Red means it is has not been downloaded yet and now available to download.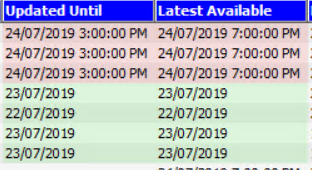 (5) Latest Available The latest update available on the WebLink data server
(6) Expires The expiry date of your subscription.
(7) Update To manually download the data, select Update.
(8) Auto-Update This allows yo the option to automatically download your data feeds when the Data Director is open.  You need to leave open Data Director to download the data.