1. Download and install Screen Connect
1a.

FIRST 

Download
To provide permission to temporarily allow remote access, download & run the remote app located at

    Click here to download ScreenConnect
1b. NEXT

Open the file or

Run to install ScreenConnect
Select V then Open to install Screen Connect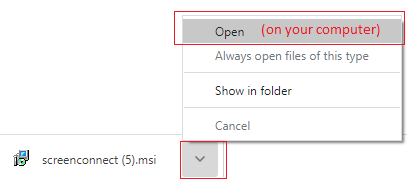 Or

you might see this
Select Run and allow to install if prompted.

2. You will see a message  that 'Windows is configuring Screen Connect'.
There maybe other message from your anti-virus programme or Windows Defender.  Please accept Yes or Continue to allow the install to continue.
After installed the message will disappear
You will see it starting to install and disappear from the screen when finished.
IMPORTANT There is no additional separate popup window to install.
3. Find your computer name (Device name)
a. Click on the Search icon on your toolbar bottom left of you computer screen or it may be  a search box.

 Type in the input box to search for  PC Name
c. Click on  View your PC name.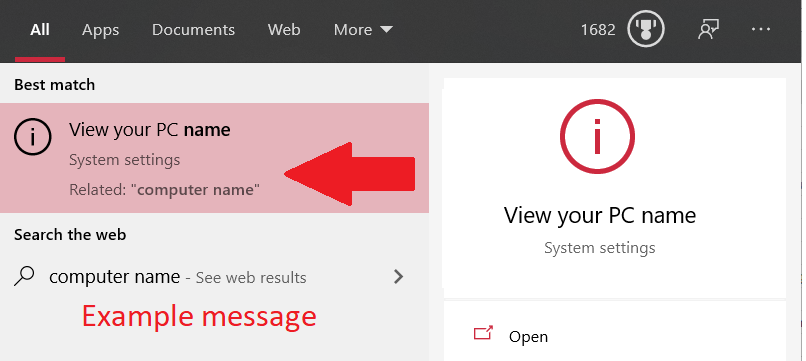 d. Record your Device Name or for other versions it may show Computer name or System name.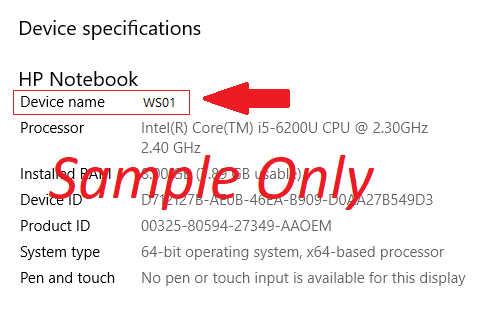 Please email to  WebLink Support
info@weblink.com.au