Examples of  WebLink Hosted Modules
Here are are small selection of what is possible with our WebLink Hosted Modules.
Do you have an API?
Our course we have a full API service that you take the data feed and create your own unique tool set. https://datadirector.weblink.com.au/knowledge-base/weblink-data-api/
But we need a different design, layout, colour etc
These are just examples we have done previously.  Yes we customise to be the style and design needed for your website.
Example Modules
Per Listed Company  –  one module

Display Chart
Stock Price Table
Latest Announcements
All ASX Announcements

By year
By category
Top most current one

One module with all announcements

One module with top announcements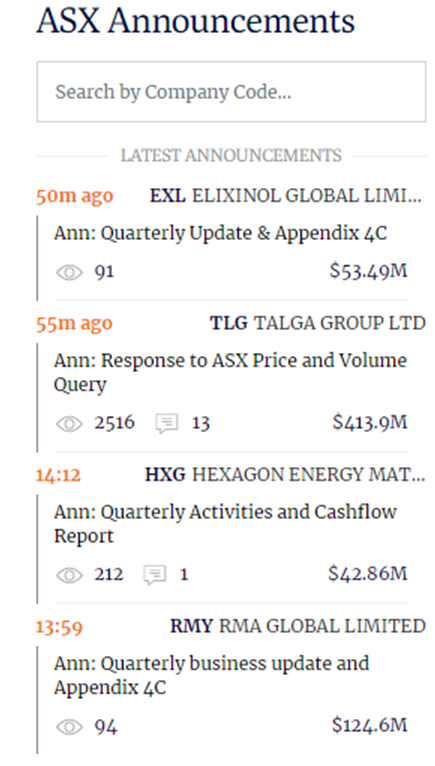 A small selection of other WebLink Hosted Modules – we can customise/create what is needed to add on
Chart – 25+ styles plus we can customise