What is DataLink?
When using Metastock in Offline Mode with Data Director 3, Metastock have an annual subscription for support and maintenance for users of Metastock 15 and above in offline mode.   The subscription is US$10 + GST paid to Metastock US.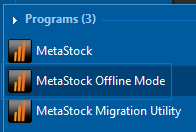 I have just upgraded my Metastock and I don't have a DataLink ID already – how do I subscribe?
Go to metastock.com/ID  You will need you Metastock ID for the website – that is your email address.  And a credit card to pay US$10 +GST per annum.
Is the Datalink Username ID the same as my Data Director User ID?
The DataLink ID is unique and different the Paritech Data Director 3 ID.  The DataLink ID typically starts with 2- as an example but may be other formats as well.  Your DataLink ID  is not an email address.
I have lost my DataLink ID
Login to the metastock.com site and click on Account then My Downloads.  If you have lost your password for the Metastock website then follow these steps: Lost password for metastock.com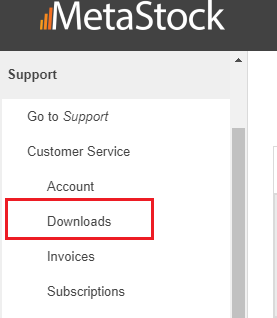 Scroll down to  and you will see your Refinitiv DataLink Username and Password.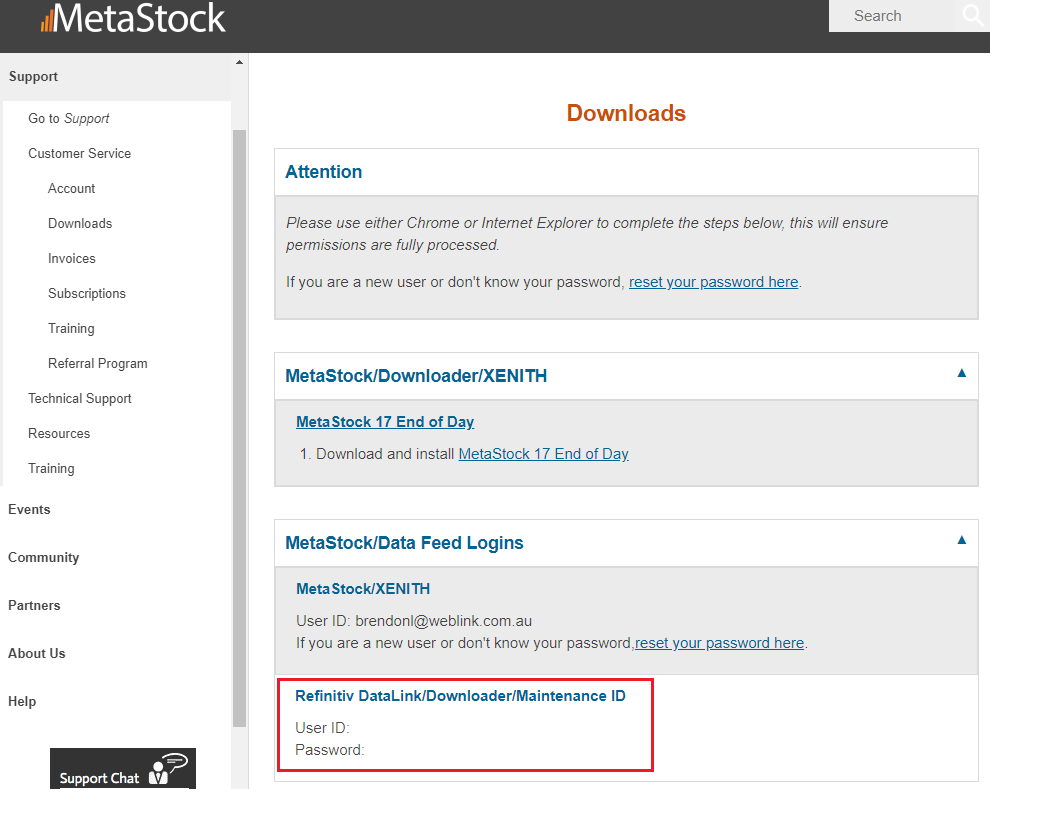 What is my Thomson Reuters Eikon User ID?
This is your email address that is used to log into the website.  The same one for Metastock and to access the website.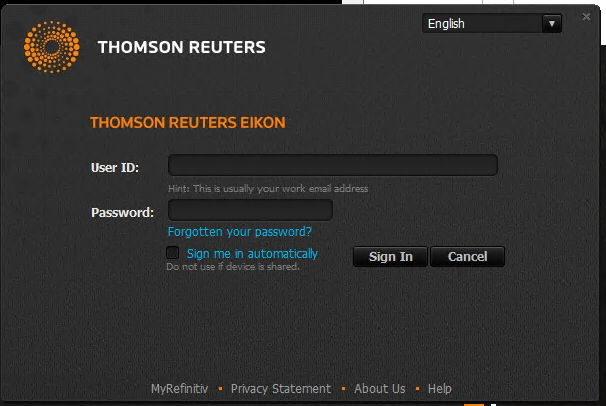 I have lost my Thomas Reuters Eikon password to log in to the Metastock.com site.
The User ID is your email address.  If you have lost you password go to the metastock.com site, click on Accounts then Login.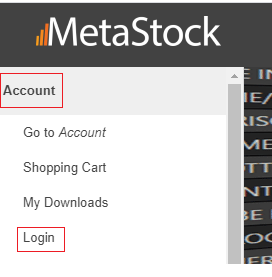 Type in your Email Address if an existing users.  Then click on Forgot Password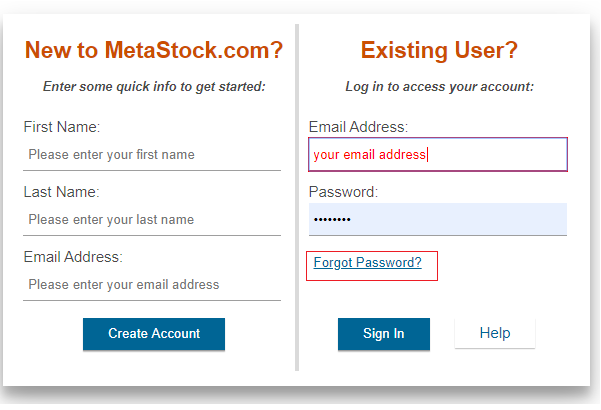 A reset password link will be sent to you.
I have a message that 'you need to have logged in online within the last 21 days'.
Metastock offline version requires that you connect to the Metastock Server at least every 21 days.

A prompt may appear to log in with your Metastock ID used on the website.  This with your email address.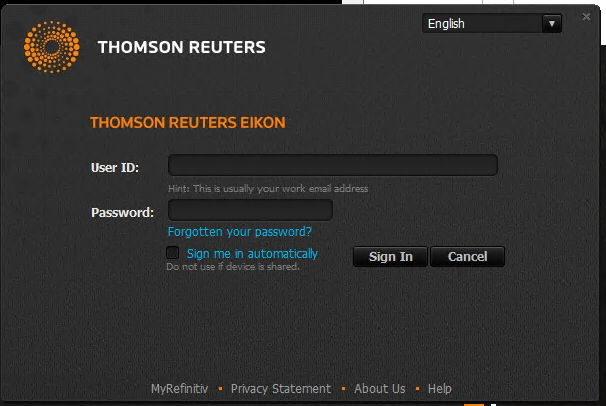 This screen may appear. Click OK

A prompt to enter your Username and Password will appear.  Enter the DataLink Username ID.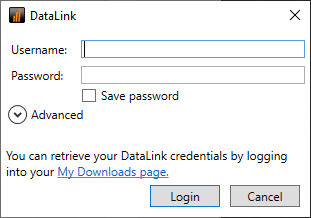 I started Metastock and there is a DataLink login prompt that I have not seen before.
This can happen if you have not logged in for a while.  Enter the DataLink User Name ID and password.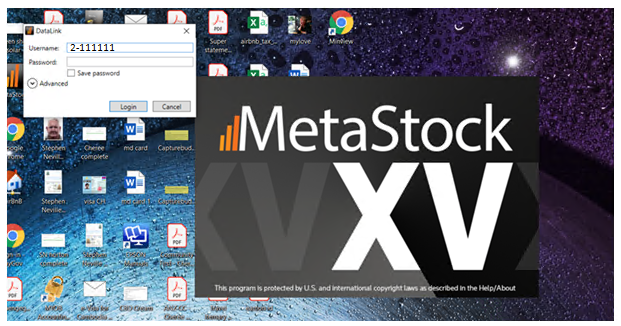 Metastock Online Chart Support